Fullerton Temple offers regular meditations and lecture services that are open to the public. All are welcome. Our lecture services are led by monastics of the Self-Realization Fellowship Order. The lecture service topics are based on Paramahansa Yogananda's writings. The lecture services also include periods of devotional chanting, silent meditation, and prayer.
To learn about meditation, there is an Introduction to Meditation and Inspirational Service on the first Thursday evening of every month.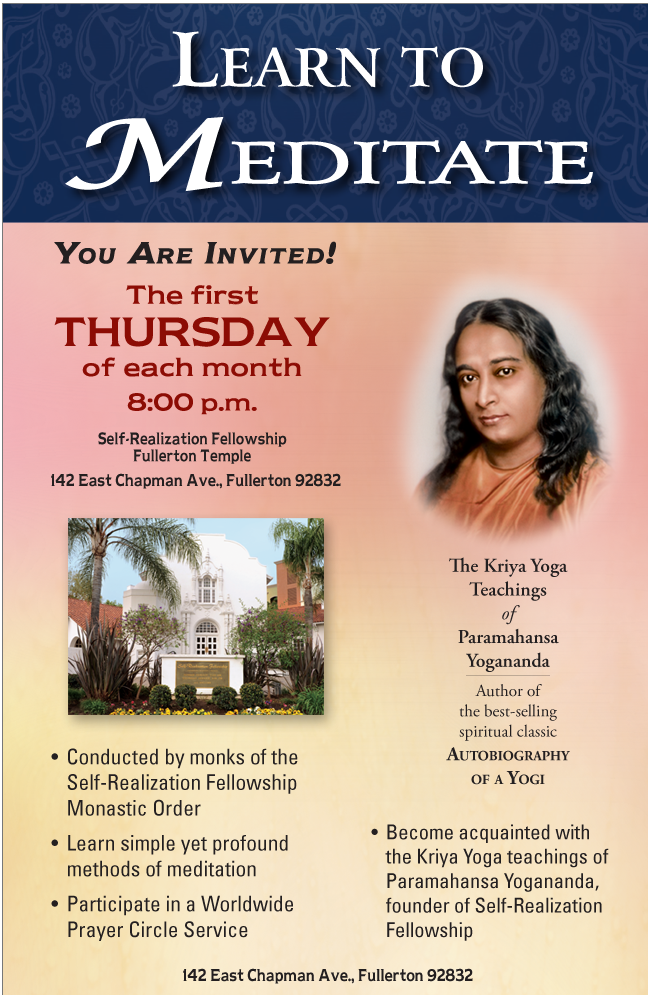 Our group meditations offer devotees a chance to come together in silent fellowship to reinforce each other's efforts toward Self-realization. The meditation service is led by a leader who guides you through periods of silent meditation for 30-45 minutes in length, separated by short periods of devotional chanting and inspirational readings.Group meditation services are also conducted on Sunday morning prior to the regular lecture service and on Saturday evenings.